Only A Hungry Man Can Understand The Pain Of Hunger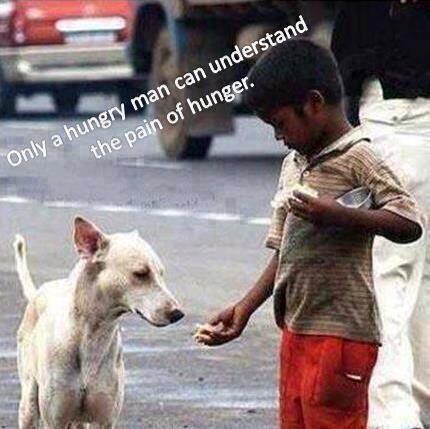 Source : @powerful_Pics pic.twitter.com/8ZHGdMO15h
SOURCE : brandchannel.com
Posted by Dale Buss
Nickelodeon is drawing a line in the sandthat likely never would be sanctioned by the network's amiable cartoon hero, SpongeBob SquarePants: It is going to refuse to give in to public pressure to ban ads for non-nutritious foods despite all the concerns about childhood obesity.
"As an entertainment company, Nickelodeon's primary mission is to make the highest quality entertainment content in the world for kids," the company wrote in response to four Democratic US senators' pleas to the network, according to the New York Times. "That is our expertise. We believe strongly that we must leave the science of nutrition to the experts."
The Viacomowned network has no plans anytime soon to mimic Walt Disney Co., which a year ago unveiled a strict set of nutritional standards and said it would ban ads for noncompliant foods from its child-focused cable channels by 2015.
As the Times noted, money is a significant factor behind Nick's stubbornness on this issue: Food advertising on the network has fallen by 45 percent since 2008, but food remains Nickelodeon's third-largest advertising category behind movies and toys. Nick's three children's networks are more reliant on ads than Disney's flagship Disney Channel, as well.
Read full article : Click here